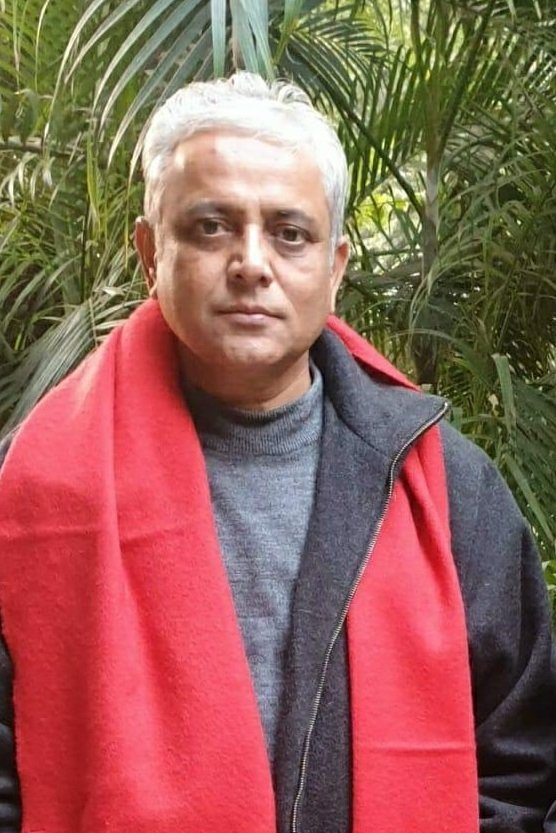 Up close with Manish Sharma
Narrator of Shivalik Tales is Manish Sharma, a son of the mountains, who was born in the green paradise of Garhwal, located in the northern region of India, known now as the state of Uttarakhand. 
Manish grew up surrounded by forests and wildlife. During his early years spent in the Doon valley and the Terai region of Kumaon, Manish discovered his love for nature. While still at school, Manish started working with several eminent environmentalists as a conservation activist. During his graduation days in Rishikesh, Manish was known as a "WANDERER OF THE GHATS" for he would spend chilly winter nights on the river bank, listening to the stories narrated by Sadhus (holy men) from all across India. Manish always aspired to become a professional wildlife photographer and spend his life, close to nature as long as possible. He had taken up trekking at a very early age.
Even after moving to Delhi to get his Masters in Business Administration and working with MNC's for 26 years, the mountain boy in Manish longed to get back to his true love, nature, wildlife and being an environment conservation activist.
Manish has keen interest in quizzing, poetry and music. He is a creative writer and has been active in theatre during his college days and working years. Manish is an avid reader of books on wildlife, particularly on Bengal Tiger and Asian Elephants. He longed to combine his artistic side with his love for nature and wildlife. And thus was born Shivalik Tales, true stories of Manish's personal experiences with nature and the stories of the mountains and forests that were narrated first hand by the old Sadhus and the people of Kumaon and Garhwal.
Many of the tales from Manish's inventory are from his collection he himself gathered from innumerable long sittings with nomadic Bakarwal Gurjars who graze their cattle in the mountains of Northern India and lower Shivalik range. He has always been mesmerized by their immense knowledge about forests and wildlife.He has always been in awe of the Bakarwal Gurjar comminity because of their beautiful relationship with their immediate environment.
Wondrous, thrilling, and captivating stories that will give you goosebumps and make you fall in love with India's beautiful Shivalik mountain range. 
Come and join Manish as he takes you through the journey of enchanting forests, majestic mountains, and beautiful wild animals.
Become One Of Our Growing Family Of Volunteers To Protect the Environment.