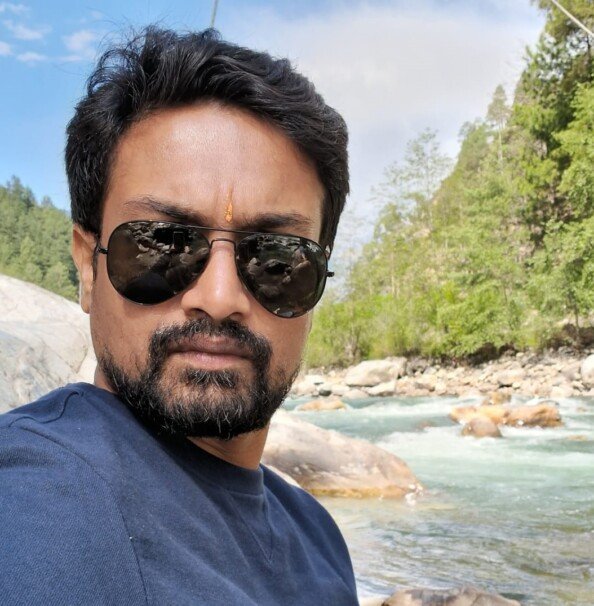 Khilesh Kumar is the visionary Communications and IT Head at The Shivalik Tales, an awe inspiring storytelling initiative focused on environmental conservation. As an alumnus of the prestigious University of Delhi, Khilesh's education in Environmental Studies ignited his passion for protecting our environment. Recognizing the power of storytelling to drive change, he founded his own digital marketing firm, blending his expertise in marketing with a fervent advocacy for environmentally beneficial solutions. At The Shivalik Tales, Khilesh combines his communications acumen and marketing prowess to orchestrate captivating storytelling sessions that transport audiences into an enchanting world while promoting environmental consciousness. Beyond storytelling, Khilesh actively collaborates with environmental organizations, experts, and influencers to build a community of changemakers dedicated to preserving our planet. With his exceptional vision and relentless dedication, Khilesh Kumar shines light on the path towards a greener, more conscious world, inspiring others to join the journey towards a sustainable future.
Mr. Pankaj Tyagi comes from a diverse and rich background of financial services, insurance, real estate and home stays in Doon valley. He is passionate about setting and challenging his own benchmarks in his hospitality, home stays and authentic honey businesses. His new D to C start up in premium honey domain in year 2019 has addressed a niche segment of consumers who value purity. Sustaining responsible bee keeping and harvesting authentic honey is Mr. Pankaj Tyagi's silent yet valuable contribution to the cause of environmental conservation. Being an avid motor bike rider, he has undertaken trips like Dehradun – Rann of Katch, Indo Tibetan Border Police Awareness Trail, New Delhi – Neeti Pass, the latest being a solo trip from Bangalore to Dehradun, across ten states at the age of 56 in 2017. He is a well travelled person and has a fascinating study of cross cultural diversity spanning continents. Mr. Pankaj Tyagi's other passions are reading fiction in both English & Hindi and watching Western and War movies. He believes firmly in Karma. Spirituality is his way of living.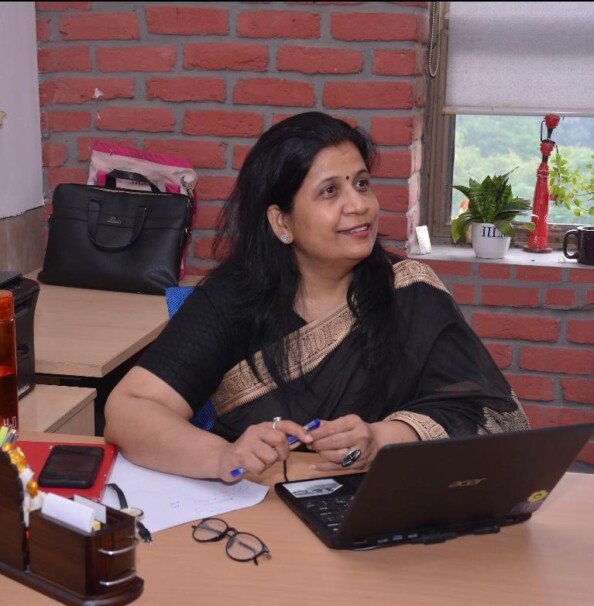 Dr. Sonika Sharma has an academic experience of 24 years. Her subject domains are organizational behavior, human resource management and psychology. She is a certified ISTD trainer and a certified life coach. Dr. Sonika Sharma has authored several books on human resource management. Dr. Sonika also conducts counseling sessions for school children. She is also an NLP practitioner. A person gifted with the skill of situation handling and crisis management, Dr. Sonika Sharma grew up in central India and has spent her schooling years in close proximity to Bandhavgarh National Park. She is a natural, keen campaigner for saving forests and environment who understands the fine print of challenges faced by the tribal people from demands of development.